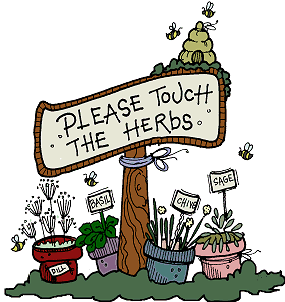 SIS. YVONNE ROSENAU'S COTTAGE CHEESE PATTIES
Victoria (McKenzie) Ecclesia, British Columbia, Canada



The recipe doesn't taste like cottage cheese at all, which is a real bonus if you have children! In fact as we were growing up, one young friend (now a brother) always thought they were hamburger patties in sauce.
For those with children (and picky husbands) who hate cottage cheese, don't tell them what it is until after they've eaten them and raved about how wonderful they taste! They'll never guess there's cottage cheese in them - unless they walk into the kitchen while you're mixing the patties!
Sis. Yvonne is a wonderful, loving sister who played a large part in helping me become a sister. She gave me my first principles and welcomed me into her home and her heart. She then made a permanent place for herself in my thoughts, prayers, and heart. She is a lovely gift and joy.
Patties:
1 cup bread crumbs
1 tablespoon yeast
1 cup rolled oats
2 tablespoons wheat germ
1 cup cottage cheese (can use low-fat)
1 teaspoon onion powder (optional)
2 eggs
2 tablespoons milk
1/2 teaspoon sage
1/2 teaspoon basil
Mix together with hands and form into patties as you would for hamburger patties. Brown on both sides in a skillet. Be careful when turning as they can crumble apart. Place in a single layer in a casserole dish.
Sauce:
1 can cream of mushroom soup undiluted
1/2 cup water
Mix together and pour over the patties in the casserole dish. Cover dish with foil and bake 25-30 minutes at 350 degrees Fahrenheit.

When Sis. Karen sent in this recipe she kindly gave us Sis. Yvonne's e-mail address in case we wanted to make sure it was all right with her to publish her recipe, which we did. The following is a portion of Sis. Yvonne's loving reply to us which we share with you with her kind permission:
Please feel free to use my recipe for Cottage Cheese Patties on the Sisters' Home Page. I used this recipe for Sunday Dinners when I was suffering from a protein intolerance since everyone seemed to enjoy them. They are also easy on the budget when funds are short!

May God bless the work you are doing. We live in a time when evil abounds, where distractions seek to entice us away from our first love, and where we so desperately need the support and encouragement of each other. I will include the Sisters' Home Page in my prayers that through this work sisters world-wide may be strengthened in their walk with God, their desire to live the Word, their ability to impact others for the Gospel, and their commitment to wholehearted service to God, Family, ecclesia, and others.

With much love in our Lord,

Sis. Yvonne Rosenau

Nanaimo Ecclesia

Vancouver Island, British Columbia, Canada
[This is an amazing recipe! Have you ever seen so many healthy ingredients in one recipe? I've made it many times. - Delicious! L.C.]
---

RETURN TO "RECIPES" PAGE

RETURN TO INDEX