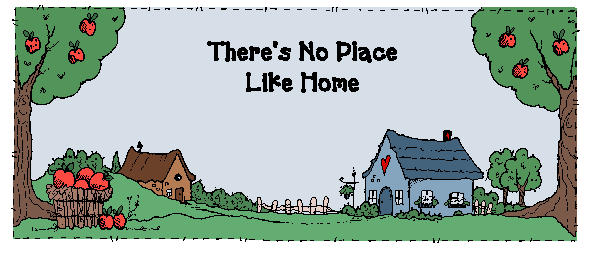 SAUSAGE MILK GRAVY
Kitchener Ecclesia, Ontario, Canada









My daughter, Sis. Laura and her husband, Bro. Jeremy, along with my new granddaughter, Bronwyn, were just visiting us from England. This recipe is one of Laura's favorites which I made for them while they were here.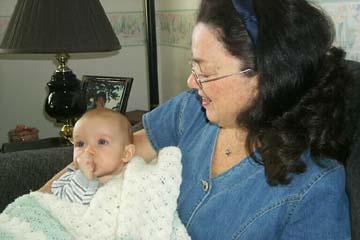 [This is one of my favorite pictures of Sis. Patty and beautiful Bronwyn (6 months) which Patty so kindly shared with me last month during Laura's visit. I especially like it because Laura's picture is right over Bronwyn's head. That's grandmother, daughter and granddaughter. -LC]
---
1/2 to 3/4 lb. pork sausage
1/4 cup butter or margarine
1/4 cup flour
3 to 3 1/2 cups milk
salt and pepper to taste
In a skillet, cook sausage until well done. Drain off excess fat. Add butter and melt over medium heat; add flour and cook for one minute, stirring constantly. Slowly pour in milk, stirring constantly. Bring to a boil, reduce heat and cook until thickened, stirring occasionally. Serve over split biscuits.
*Comment: I made this recipe for breakfast recently and my family loved it. My husband, Bro. Mike, said I had made a real "mountain man" breakfast with this sausage gravy. My son, Bro. Nathan, recalled a time when he was around 10 when he helped our neighbors across the street and his wife (Mr. and Mrs. Mason) rake up their leaves one fall morning. Afterwards, Mr. Mason invited Nathan in for breakfast and made a similar sausage cream gravy over biscuits. Nathan remembers this recipe fondly as sadly Mr. Mason died suddenly a few months later.
I also found this recipe simple and quick. It took me only about 15 minutes, which was exactly the time it took the biscuits to cook. Also there was exactly enough gravy to generously cover eight large split biscuits. L.C. :-)
---

RETURN TO "RECIPES" PAGE

RETURN TO INDEX