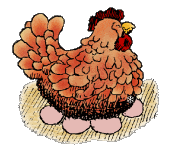 QUICHE
Kitchener Ecclesia, Ontario, Canada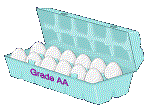 Here's a different quiche recipe. It's very filling.
1 cup all-purpose baking mix
1/4 teaspoon salt
1/4 teaspoon ground black pepper
1/3 cup milk
3 slices bacon or ham, chopped
1 small onion, chopped, or 1 Tablespoon dried, minced onion
dash garlic powder
2 cups shredded Cheddar cheese
4 eggs
1/4 teaspoon thyme
1/4 teaspoon hot pepper sauce (I just use a dash!)
1 (12 fluid ounce) can evaporated milk, heated (or 1 1/2 cup milk)
1 teaspoon sugar
pinch nutmeg
Preheat oven to 400 degrees F (200 degrees C). Lightly grease a 9 inch pie pan. In a medium bowl, mix together the baking mix, 1/4 teaspoon salt, and pepper. Gradually mix in the milk until moistened. Knead a few times on a floured board. Roll dough out to a 12 inch circle, and press into the greased pie pan. Fold edges, and flute.
Place bacon and onion in a large, deep skillet over medium-high heat, and cook until bacon is evenly brown. Drain, and crumble bacon. Sprinkle bacon, onion, and Cheddar cheese into the pie pan. In a medium bowl, beat eggs with 1 teaspoon salt and hot pepper sauce, then slowly stir in hot evaporated milk. Pour into the pie shell.
Bake 5 minutes in the preheated oven, then reduce heat to 350 degrees F (175 degrees C). Continue baking 25 minutes, or until center is almost set. Do not over bake - the quiche will set as it cools.
---

RETURN TO "RECIPES" PAGE

RETURN TO INDEX