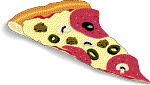 PIZZA BAKE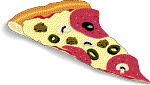 White Salmon Ecclesia, Washington, USA

This is a family favorite.
Ingredients:
1 lb. lean ground beef (or you could use bulk Italian sausage)
1 cup chopped onion
1 cup chopped green pepper
1/2 teaspoon Italian herb seasoning
1/2 teaspoon salt
1/2 teaspoon garlic pepper
2 (15 oz) cans pizza sauce
1 small (2 1/4 oz.) can sliced ripe olives
1 (7 oz.) package macaroni, cooked and drained (any shape of pasta pieces can be used)
3 oz. Pepperoni, chopped
1 cup shredded four-cheese pizza blend (or your favorite pizza cheese)
Preparation:
Cook ground beef (or sausage), onion and green pepper until meat is browned; remove from heat and drain well. Add Italian herb seasoning, salt, pepper, pizza sauce, olives and macaroni; stir to combine. Spoon mixture into a 2-quart round casserole; cover. Bake at 350 degrees F. for 25 - 30 minutes, or until heated through. Uncover and top with cheese and pepperoni. Return to oven until cheese is melted, about 5 minutes.
Makes 6 servings.
This casserole is easy to make in the morning and store in the refrigerator until time to bake in the evening. It also freezes well (without the cheese and pepperoni on top). Remove from freezer the night before using and defrost in the refrigerator.
(Comment: "I've made this recipe and my family loved it. It's a keeper." Love, Sis. Margot Cuppett, West Michigan Ecclesia, Michigan, USA)
---

RETURN TO "RECIPES" PAGE

RETURN TO INDEX