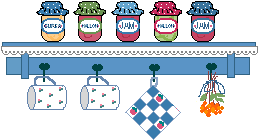 MILKLESS CAKES
Sister Coral Harford-Brown
Netherton Ecclesia, UK
---
After many years I discovered that milk does not suit my digestion at all. Dairy free margarine is available to use instead of butter or other margarine, but I also use olive oil for cakes.

4 oz. self raising flour

4 oz. sugar

2 eggs

3 fl. oz. olive oil or 4 oz. margarine

flavouring as required

Put all ingredients in a bowl and stir until mixed, cook at 180C for about half an hour.

Flavouring eg: 1 oz. cocoa, finely chopped orange peel or apple, chopped nuts, desiccated coconut, or whatever you like. Or split and add your favourite filling.
---

RETURN TO "RECIPES" PAGE

RETURN TO INDEX