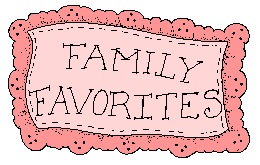 HAMBURGER CHEESE CASSEROLE
White Salmon Ecclesia, Washington, USA



This is a family favorite.
Ingredients:
1 lb. lean ground beef
2 (8 oz.) cans tomato sauce
2 1/2 teaspoons sugar
1 teaspoon garlic salt
1/4 teaspoon pepper
1 (8 oz.) package cream cheese, softened (I've used half cream cheese and half ricotta cheese too - delicious!)
1 (8 oz.) carton sour cream
1/2 cup thinly sliced green onions
1 (8 oz.) package wide noodles, cooked and drained
1 1/2 cups shredded sharp Cheddar cheese
Preparation:
Cook ground beef until browned; remove from heat and drain well. Add tomato sauce, sugar, garlic salt and pepper; stir to combine and set aside. Combine cream cheese and sour cream; stir until smooth. Sir in onions. In a large 3-quart casserole dish, layer half the noodles, half the cream cheese mixture and half the ground beef mixture. Repeat layers. Cover and bake at 350 degrees F. for 25 - 30 minutes, or until heated through and bubbly. Uncover and top with cheese. Return to oven until cheese is melted, about 5 minutes.
Makes 6 servings.
This casserole is easy to make in the morning and store in the refrigerator until time to bake in the evening.
---

RETURN TO "RECIPES" PAGE

RETURN TO INDEX