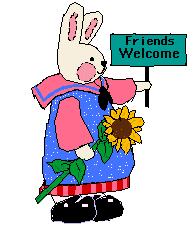 GINGER CRINKLES
Kitchener Ecclesia, Ontario, Canada

These cookies are different - I use candied ginger as well as ground ginger.
2/3 cup oil
1 cup brown sugar
1 egg
1 tsp. vanilla
1 tsp. balsamic vinegar
1/4 cup molasses
2 cup flour
2 tsp. baking soda
1/2 tsp. cream of tartar
1 TBSP. ground ginger
2 tsp. cinnamon
1/2 tsp. salt
1/2 cup chopped candied ginger
Mix oil and sugar with an electric mixer. Add egg and mix well. Pour in molasses. Add all dry ingredients and beat. Roll teaspoonful of dough into ball and coat with sugar. Bake on ungreased cookie sheet at 350 degrees for 12 minutes.
---

RETURN TO "RECIPES" PAGE

RETURN TO INDEX