DRILLER'S DATE SQUARES

Kitchener Ecclesia, Ontario, Canada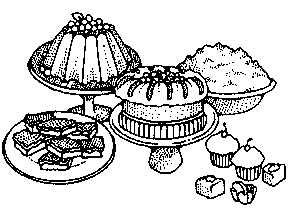 When we lived in Newfoundland, a driller that Jim worked with gave him one of his wife's date squares. I never got her recipe and was always sorry I didn't. This is a recipe I found by accident, and it just looked like it might be a duplicate of hers and I think it's just as good.
2 1/2 cups rolled oats (not instant)
1 1/4 cups flour
1 cup brown sugar
1 Tbsp. cinnamon
1/4 tsp. salt
1 tsp. baking soda
1 cup butter, softened
FILLING:
1 375 gram package pitted dates
3/4 cup sugar
2 eggs
2 Tbsp. lemon juice
2 Tbsp. orange juice
1 cup walnuts
In large bowl, combine oats, flour, sugar, salt and cinnamon. Cut in butter until consistency of coarse crumbs. Press 1/2 of this mixture into 8" square pan. Spread date mixture over. Top with remaining oat mixture. Press down lightly. Let stand for about 6 hours before cutting.
FILLING:
In heavy pan, combine dates, 1/4 cup water, sugar and juices. Let stand 30 minutes. Bring to boil. Reduce heat to medium and boil gently, stirring often, for about ten minutes or until thick enough to mound on spoon. Let cool.
---

RETURN TO "RECIPES" PAGE

RETURN TO INDEX