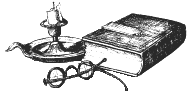 "WATCHING"
There is one particular piece I love which was "gleaned from a senior sister's diary" and I would love to share it with you. It's headed "Watching."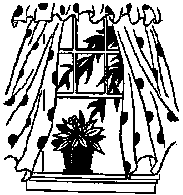 There in a bare chilly room, a rag carpet, a few hard chairs, and those two dingy maiden ladies with their dim eyes and pinched mouths. I felt quite low-spirited, and could only think of that disagreeable line, "For men must work and women must weep." These old ladies looked as if they had done more than their share of working and weeping.
"Did they seem so very miserable?" I asked.
"Why, no; ( that puzzled me.) They were really cheerful and one when she smiled gave me a glimpse of what she might have been in her youth. But how she must feel now when she remembers that she was young once, and going up to that little cracked glass, seeing every wrinkle that is saying as plain as an epitaph, "Youth died here, love died here." Yet she seemed pleased enough to live. I can only account for it by supposing she is under the delusion which some cherish - that work makes life endurable. "If thou hast found thy work, ask no other happiness."

"They have certainly done their share of labouring and waiting," said I.
"They have waited and hoped through a long life, patiently waited for prosperity, for brighter days, for a little lifting of the burden; but the clouds always returned after the rain, and yet poor, old, plain and dependent as they are, I believe they are happier than you."
My young friend fixed her large eyes upon me in scornful incredulity.
"They have waited a great while" continued I calmly, "and I suppose they are very tired, but they know now that they are, at last, very near a great joy. They are watching every day and hour and listening intently, but not for any whispers of earthly praise or prosperity. Their ears have grown dull to all earthly sounds. These old women, whom you despise, are expecting a great guest, and are eagerly listening for his knock to greet them at the door. For when he cometh and knocketh, they wish to open unto him immediately. No matter then if they are old and plain. "Blessed are those servants, whom the Lord, when he cometh, shall find so watching." He will bring them great gifts. Gifts of immortal youth and beauty. "He will make her beloved which was not beloved." Do you still wonder that they cannot help smiling? These old women watching but a little while in the dim porch of life? What will it matter to them that the night has been long and cold, when at last they hear the sweet music of their Master's footsteps? And so they are always watching, watching, and if he shall come in the second watch, or come in the third watch and find them so - "Blessed are these servants."
Gleaned from a senior sister's diary.

submitted by
Sis. Fay Pitt
Paradistricts Ecclesia, South Australia
---

RETURN TO "GROWING OLD" PAGE

RETURN TO INDEX