WHITE BUTTERMILK CAKE
Kitchener Ecclesia, Ontario, Canada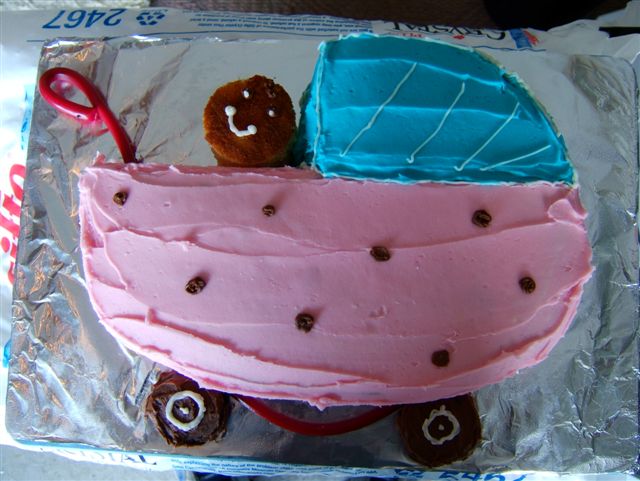 I made a "pram" or "baby buggy" cake for a baby shower for one of our young sister's on the weekend, and this is the nicest white cake recipe I've ever made.
1 1/2 cups butter, softened
2 1/4 cups sugar
3 eggs
1 1/2 tsp. vanilla
3 1/2 cups flour
1 tbsp. baking powder
1 tsp. baking soda
1/2 tsp. salt
2 1/4 cups buttermilk
Beat butter with sugar until light, add eggs one at a time and keep beating. Add vanilla. Set aside. Whisk together dry ingredients and stir into butter mixture, alternately with buttermilk. Bake in 9x13 pan at 350 degrees for 50 minutes.
---

RETURN TO "RECIPES" PAGE

RETURN TO INDEX