BRING ME FLOWERS

Song Of Songs 3,4,5
Reprinted from Christadelphian Daily Readings Web Site by the kind permission of the author,
Bro. Robert Prins, Pakuranga Ecclesia, Auckland, New Zealand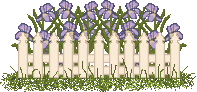 Barbara Strizand sings a song entitled, "You Don't Bring Me Flowers." The first few lines of the song go like this:
"You don't bring me flowers,

You don't sing me love songs,

You don't talk to me any more..."
When did we last bring our husband or wife flowers? When did we last sing them a love song? Or tell them how much we love them? Or write a note describing what we love about our husband or wife? The words we read in the Song of Songs that exchange between the lover and his beloved are not just flattery. They are the product of a heart felt love and joy for their spouse, a deep genuine commitment and appreciation for their character and beauty.
To those of us brought up in western culture the words we read can almost seem embarrassing, but God does not call us to always sit in our comfort zones. So let us be radical today, step out of our comfort zone to give our husband or wife the love they need so badly from us.
Strengthen your marriage today. Show your genuine love and appreciation in flowers, in song, in words.
"May you rejoice in the wife of your youth,

...may her breasts satisfy you always, may you ever be captivated by her love."

(Proverbs 5:19)





---

BACK TO "HUSBANDS"

BACK TO INDEX