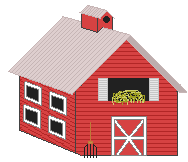 Ukrainian Borsch
London, Ealing Ecclesia, England

This soup recipe was given to me by a dear Sister in Kiev, Ukraine, who lives near the Chernobyl Nuclear Power Plant. I was staying with her at the time, and she didn't have the money to buy even the cabbage in this recipe. So we went to the local market together and bought the ingredients, and her daughter enjoyed making it for us. It's delicious!
Each time you use this recipe, dear Sister, would you make a private donation to your local Christadelphian welfare fund? Please also remember in your prayers our dear Brothers, Sisters and their families in many parts of the world that don't have money to put food on the table.
Ingredients
1/2 cup of haricot beans
[For U.S. sisters, I think these are the same as white Great Northern Beans -L.C.]
300g [10.5 oz.] fresh beetroot
500g [17.5 oz.] potatoes
300g [10.5 oz] carrots
1 medium onion
500g [17.5 oz.] cabbage
1 cup crushed tomatoes
Small amount of sour cream and parsley (optional, for garnishing)
Method
Bring some water to a boil and add the haricot beans. Boil them for an hour. Bring another pan of water to a boil and add the beetroot. Boil it for 30 minutes. Chop the onion into small pieces. When the haricot beans are ready, add the onion to the boiled haricot beans, without draining the water. Peel the beetroot after it has boiled for 30 minutes, then fry lightly. Add to the onion and haricot bean mixture. Peel and chop the potatoes and carrots. Boil these for 5 minutes, then add to the haricot bean mixture. Chop the cabbage and add to the haricot bean mixture, 3 minutes before serving. Finally add the crushed tomatoes to the haricot bean mixture, 2 minutes before serving.
Serve with a dob of sour cream and parsley if you wish. Serves about 5 or 6.
---

RETURN TO "RECIPES" PAGE

RETURN TO INDEX