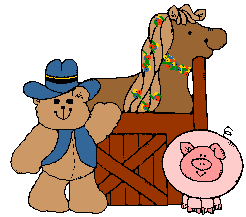 TACO SALAD
Kitchener Ecclesia, Ontario, Canada








1 lb. hamburger, browned and drained
Taco seasoning mix (1 Tbsp. set aside)
1 head lettuce
3-4 tomatoes
1/2 tsp. garlic
1 Tbsp. chili powder
1 med. bag taco-cheese chips
1 small can rinsed kidney beans
1 large red onion, chopped
3 oz. grated cheddar cheese
Layer lettuce and then layer meat, beans, onions, tomatoes and cheese, 2-3 times.
Sauce:
1 cup mayonnaise (I used sour cream)
1 tsp. green relish
1 tsp. ketchup
1/3 cup sugar
1 Tbsp. dry mix, leftover from above
Mix the above all together.
Crush up chips and mix in with sauce. Can place over salad or mix in with it.
---

RETURN TO "RECIPES" PAGE

RETURN TO INDEX