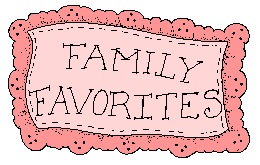 Southern-Style Sweet Potatoes
Kitchener Ecclesia, Ontario, Canada










This recipe is a family favorite and we have it every Thanksgiving.
3 cups (2 cans) mashed, cooked sweet potatoes
1/2 cup sugar
1/2 cup melted margarine
2 well-beaten eggs
1 tsp. vanilla
1/2 cup milk (evaporated or regular)
Mix well. Spoon into a greased 2-qt. casserole. Cover with topping (below).
Topping:
1/2 cup brown sugar
1/2 cup flour
2 1/2 Tbsp. melted margarine
1/2 cup chopped pecans
Bake at 350 degrees F. for 25-30 minutes.
---

RETURN TO "RECIPES" PAGE

RETURN TO INDEX