Here you can relax and gather peace as you think on whatsoever things are true, honest, just, pure, lovely, of good report, of virtue and of praise. (Philippians 4:8-9)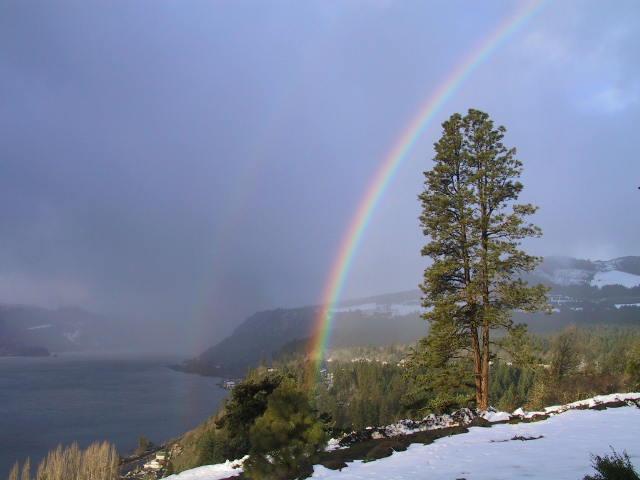 (Photo by Sis. Loanne Clements, White Salmon Ecclesia, Washington, USA)

Fruit of the Spirit
Numbers 6:24 The LORD bless thee, and keep thee: 25 The LORD make his face shine upon thee, and be gracious unto thee: 26 The LORD lift up his countenance upon thee, and give thee peace.

1 Chronicles 16:10 Glory ye in his holy name: let the heart of them rejoice that seek the LORD. 11 Seek the LORD and his strength, seek his face continually. 12 Remember his marvellous works that he hath done, his wonders, and the judgments of his mouth;

Zechariah 7:9 Thus speaketh the LORD of hosts, saying, Execute true judgment, and shew mercy and compassions every man to his brother:

Psalms 51:17 The sacrifices of God are a broken spirit: a broken and a contrite heart, O God, thou wilt not despise.

Psalms 146:2 While I live will I praise the LORD: I will sing praises unto my God while I have any being. 3 Put not your trust in princes, nor in the son of man, in whom there is no help. 4 His breath goeth forth, he returneth to his earth; in that very day his thoughts perish. 5 Happy is he that hath the God of Jacob for his help, whose hope is in the LORD his God: 6 Which made heaven, and earth, the sea, and all that therein is: which keepeth truth for ever: 7 Which executeth judgment for the oppressed: which giveth food to the hungry. The LORD looseth the prisoners: 8 The LORD openeth the eyes of the blind: the LORD raiseth them that are bowed down: the LORD loveth the righteous: 9 The LORD preserveth the strangers; he relieveth the fatherless and widow: but the way of the wicked he turneth upside down. 10 The LORD shall reign for ever, even thy God, O Zion, unto all generations. Praise ye the LORD.

Proverbs 29:23 A man's pride shall bring him low: but honour shall uphold the humble in spirit.

Ecclesiastes 4:13 Better is a poor and a wise child than an old and foolish king, who will no more be admonished.

Isaiah 57:15 For thus saith the high and lofty One that inhabiteth eternity, whose name is Holy; I dwell in the high and holy place, with him also that is of a contrite and humble spirit, to revive the spirit of the humble, and to revive the heart of the contrite ones.

Isaiah 66:2 For all those things hath mine hand made, and all those things have been, saith the LORD: but to this man will I look, even to him that is poor and of a contrite spirit, and trembleth at my word.

Micah 6:8 He hath shewed thee, O man, what is good; and what doth the LORD require of thee, but to do justly, and to love mercy, and to walk humbly with thy God?

Matthew 5:9 Blessed are the peacemakers: for they shall be called the children of God.

Matthew 5:44 But I say unto you, Love your enemies, bless them that curse you, do good to them that hate you, and pray for them which despitefully use you, and persecute you; 45 That ye may be the children of your Father which is in heaven: for he maketh his sun to rise on the evil and on the good, and sendeth rain on the just and on the unjust. 46 For if ye love them which love you, what reward have ye? do not even the publicans the same? 47 And if ye salute your brethren only, what do ye more than others? do not even the publicans so? 48 Be ye therefore perfect, even as your Father which is in heaven is perfect.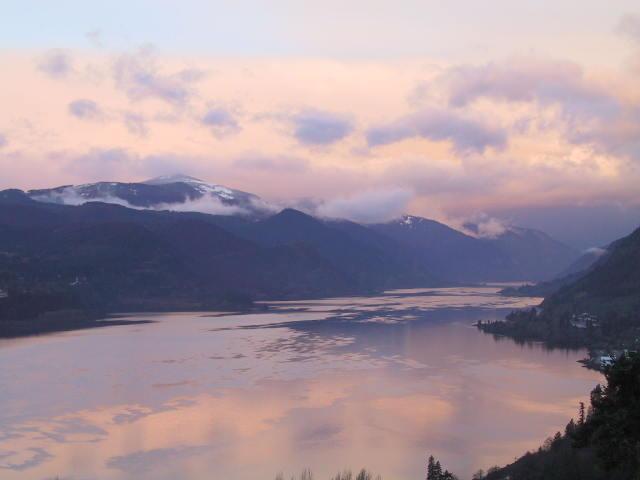 (Photo by Sis. Loanne Clements, White Salmon Ecclesia, Washington, USA)
Matthew 6:25 Therefore I say unto you, Take no thought for your life, what ye shall eat, or what ye shall drink; nor yet for your body, what ye shall put on. Is not the life more than meat, and the body than raiment? 26 Behold the fowls of the air: for they sow not, neither do they reap, nor gather into barns; yet your heavenly Father feedeth them. Are ye not much better than they? 27 Which of you by taking thought can add one cubit unto his stature? 28 And why take ye thought for raiment? Consider the lilies of the field, how they grow; they toil not, neither do they spin: 29 And yet I say unto you, That even Solomon in all his glory was not arrayed like one of these. 30 Wherefore, if God so clothe the grass of the field, which to day is, and to morrow is cast into the oven, shall he not much more clothe you, O ye of little faith? 31 Therefore take no thought, saying, What shall we eat? or, What shall we drink? or, Wherewithal shall we be clothed? 32 (For after all these things do the Gentiles seek:) for your heavenly Father knoweth that ye have need of all these things. 33 But seek ye first the kingdom of God, and his righteousness; and all these things shall be added unto you. 34 Take therefore no thought for the morrow: for the morrow shall take thought for the things of itself. Sufficient unto the day is the evil thereof.

Matthew 23:12 And whosoever shall exalt himself shall be abased; and he that shall humble himself shall be exalted.

Luke 6:27 But I say unto you which hear, Love your enemies, do good to them which hate you, 28 Bless them that curse you, and pray for them which despitefully use you. 29 And unto him that smiteth thee on the one cheek offer also the other; and him that taketh away thy cloak forbid not to take thy coat also. 30 Give to every man that asketh of thee; and of him that taketh away thy goods ask them not again. 31 And as ye would that men should do to you, do ye also to them likewise. 32 For if ye love them which love you, what thank have ye? for sinners also love those that love them. 33 And if ye do good to them which do good to you, what thank have ye? for sinners also do even the same. 34 And if ye lend to them of whom ye hope to receive, what thank have ye? for sinners also lend to sinners, to receive as much again. 35 But love ye your enemies, and do good, and lend, hoping for nothing again; and your reward shall be great, and ye shall be the children of the Highest: for he is kind unto the unthankful and to the evil. 36 Be ye therefore merciful, as your Father also is merciful.

Romans 12:1 I beseech you therefore, brethren, by the mercies of God, that ye present your bodies a living sacrifice, holy, acceptable unto God, which is your reasonable service. 2 And be not conformed to this world: but be ye transformed by the renewing of your mind, that ye may prove what is that good, and acceptable, and perfect, will of God. 3 For I say, through the grace given unto me, to every man that is among you, not to think of himself more highly than he ought to think; but to think soberly, according as God hath dealt to every man the measure of faith. 4 For as we have many members in one body, and all members have not the same office: 5 So we, being many, are one body in Christ, and every one members one of another. 6 Having then gifts differing according to the grace that is given to us, whether prophecy, let us prophesy according to the proportion of faith; 7 Or ministry, let us wait on our ministering: or he that teacheth, on teaching; 8 Or he that exhorteth, on exhortation: he that giveth, let him do it with simplicity; he that ruleth, with diligence; he that sheweth mercy, with cheerfulness. 9 Let love be without dissimulation. Abhor that which is evil; cleave to that which is good. 10 Be kindly affectioned one to another with brotherly love; in honour preferring one another; 11 Not slothful in business; fervent in spirit; serving the Lord; 12 Rejoicing in hope; patient in tribulation; continuing instant in prayer; 13 Distributing to the necessity of saints; given to hospitality. 14 Bless them which persecute you: bless, and curse not. 15 Rejoice with them that do rejoice, and weep with them that weep. 16 Be of the same mind one toward another. Mind not high things, but condescend to men of low estate. Be not wise in your own conceits. 17 Recompense to no man evil for evil. Provide things honest in the sight of all men. 18 If it be possible, as much as lieth in you, live peaceably with all men. 19 Dearly beloved, avenge not yourselves, but rather give place unto wrath: for it is written, Vengeance is mine; I will repay, saith the Lord. 20 Therefore if thine enemy hunger, feed him; if he thirst, give him drink: for in so doing thou shalt heap coals of fire on his head. 21 Be not overcome of evil, but overcome evil with good.

Romans 13:13 Let us walk honestly, as in the day; not in rioting and drunkenness, not in chambering and wantonness, not in strife and envying. 14 But put ye on the Lord Jesus Christ, and make not provision for the flesh, to fulfil the lusts thereof.

1 Corinthians 13:1 Though I speak with the tongues of men and of angels, and have not charity, I am become as sounding brass, or a tinkling cymbal. 2 And though I have the gift of prophecy, and understand all mysteries, and all knowledge; and though I have all faith, so that I could remove mountains, and have not charity, I am nothing. 3 And though I bestow all my goods to feed the poor, and though I give my body to be burned, and have not charity, it profiteth me nothing. 4 Charity suffereth long, and is kind; charity envieth not; charity vaunteth not itself, is not puffed up, 5 Doth not behave itself unseemly, seeketh not her own, is not easily provoked, thinketh no evil; 6 Rejoiceth not in iniquity, but rejoiceth in the truth; 7 Beareth all things, believeth all things, hopeth all things, endureth all things. 8 Charity never faileth: but whether there be prophecies, they shall fail; whether there be tongues, they shall cease; whether there be knowledge, it shall vanish away. 9 For we know in part, and we prophesy in part. 10 But when that which is perfect is come, then that which is in part shall be done away. 11 When I was a child, I spake as a child, I understood as a child, I thought as a child: but when I became a man, I put away childish things. 12 For now we see through a glass, darkly; but then face to face: now I know in part; but then shall I know even as also I am known. 13 And now abideth faith, hope, charity, these three; but the greatest of these is charity.

1 Corinthians 15:58 Therefore, my beloved brethren, be ye stedfast, unmoveable, always abounding in the work of the Lord, forasmuch as ye know that your labour is not in vain in the Lord.

2 Corinthians 6:3 Giving no offence in any thing, that the ministry be not blamed: 4 But in all things approving ourselves as the ministers of God, in much patience, in afflictions, in necessities, in distresses, 5 In stripes, in imprisonments, in tumults, in labours, in watchings, in fastings; 6 By pureness, by knowledge, by longsuffering, by kindness, by the Holy Spirit, by love unfeigned,

2 Corinthians 9:6 But this I say, He which soweth sparingly shall reap also sparingly; and he which soweth bountifully shall reap also bountifully. 7 Every man according as he purposeth in his heart, so let him give; not grudgingly, or of necessity: for God loveth a cheerful giver.

2 Corinthians 13:11 Finally, brethren, farewell. Be perfect, be of good comfort, be of one mind, live in peace; and the God of love and peace shall be with you. 12 Greet one another with an holy kiss.

Galatians 5:22 But the fruit of the Spirit is love, joy, peace, longsuffering, gentleness, goodness, faith, 23 Meekness, temperance: against such there is no law.

Galatians 6:9 And let us not be weary in well doing: for in due season we shall reap, if we faint not. 10 As we have therefore opportunity, let us do good unto all men, especially unto them who are of the household of faith.

Ephesians 4:1 I therefore, the prisoner of the Lord, beseech you that ye walk worthy of the vocation wherewith ye are called, 2 With all lowliness and meekness, with longsuffering, forbearing one another in love; 3 Endeavouring to keep the unity of the Spirit in the bond of peace.

Ephesians 4:31 Let all bitterness, and wrath, and anger, and clamour, and evil speaking, be put away from you, with all malice: 32 And be ye kind one to another, tenderhearted, forgiving one another, even as God for Christ's sake hath forgiven you.

Ephesians 5:1 Be ye therefore followers of God, as dear children; 2 And walk in love, as Christ also hath loved us, and hath given himself for us an offering and a sacrifice to God for a sweetsmelling savour.

Ephesians 5:19 Speaking to yourselves in psalms and hymns and spiritual songs, singing and making melody in your heart to the Lord; 20 Giving thanks always for all things unto God and the Father in the name of our Lord Jesus Christ; 21 Submitting yourselves one to another in the fear of God.

Ephesians 6:16 Above all, taking the shield of faith, wherewith ye shall be able to quench all the fiery darts of the wicked.

Ephesians 6:18 Praying always with all prayer and supplication in the Spirit, and watching thereunto with all perseverance and supplication for all saints;

Philippians 2:1 If there be therefore any consolation in Christ, if any comfort of love, if any fellowship of the Spirit, if any bowels and mercies, 2 Fulfil ye my joy, that ye be likeminded, having the same love, being of one accord, of one mind.

Philippians 4:4 Rejoice in the Lord alway: and again I say, Rejoice. 5 Let your moderation be known unto all men. The Lord is at hand. 6 Be careful for nothing; but in every thing by prayer and supplication with thanksgiving let your requests be made known unto God. 7 And the peace of God, which passeth all understanding, shall keep your hearts and minds through Christ Jesus.

Philippians 4:11 Not that I speak in respect of want: for I have learned, in whatsoever state I am, therewith to be content. 12 I know both how to be abased, and I know how to abound: every where and in all things I am instructed both to be full and to be hungry, both to abound and to suffer need. 13 I can do all things through Christ which strengtheneth me.

Colossians 3:1 If ye then be risen with Christ, seek those things which are above, where Christ sitteth on the right hand of God. 2 Set your affection on things above, not on things on the earth. 3 For ye are dead, and your life is hid with Christ in God. 4 When Christ, who is our life, shall appear, then shall ye also appear with him in glory.

Colossians 3:10 And have put on the new man, which is renewed in knowledge after the image of him that created him: 11 Where there is neither Greek nor Jew, circumcision nor uncircumcision, Barbarian, Scythian, bond nor free: but Christ is all, and in all. 12 Put on therefore, as the elect of God, holy and beloved, bowels of mercies, kindness, humbleness of mind, meekness, longsuffering; 13 Forbearing one another, and forgiving one another, if any man have a quarrel against any: even as Christ forgave you, so also do ye. 14 And above all these things put on charity, which is the bond of perfectness. 15 And let the peace of God rule in your hearts, to the which also ye are called in one body; and be ye thankful. 16 Let the word of Christ dwell in you richly in all wisdom; teaching and admonishing one another in psalms and hymns and spiritual songs, singing with grace in your hearts to the Lord. 17 And whatsoever ye do in word or deed, do all in the name of the Lord Jesus, giving thanks to God and the Father by him.

11 Thessalonians 5:9 For God hath not appointed us to wrath, but to obtain salvation by our Lord Jesus Christ, 10 Who died for us, that, whether we wake or sleep, we should live together with him. 11 Wherefore comfort yourselves together, and edify one another, even as also ye do. 12 And we beseech you, brethren, to know them which labour among you, and are over you in the Lord, and admonish you; 13 And to esteem them very highly in love for their work's sake. And be at peace among yourselves. 14 Now we exhort you, brethren, warn them that are unruly, comfort the feebleminded, support the weak, be patient toward all men. 15 See that none render evil for evil unto any man; but ever follow that which is good, both among yourselves, and to all men.

2 Thessalonians 3:13 But ye, brethren, be not weary in well doing.

1 Timothy 6:8 And having food and raiment let us be therewith content.

Titus 3:1 Put them in mind to be subject to principalities and powers, to obey magistrates, to be ready to every good work, 2 To speak evil of no man, to be no brawlers, but gentle, shewing all meekness unto all men.

Hebrews 10:24 And let us consider one another to provoke unto love and to good works:

Hebrews 13:1 Let brotherly love continue.

James 4:10 Humble yourselves in the sight of the Lord, and he shall lift you up.

1 Peter 3:8 Finally, be ye all of one mind, having compassion one of another, love as brethren, be pitiful, be courteous: 9 Not rendering evil for evil, or railing for railing: but contrariwise blessing; knowing that ye are thereunto called, that ye should inherit a blessing.10 For he that will love life, and see good days, let him refrain his tongue from evil, and his lips that they speak no guile: 11 Let him eschew evil, and do good; let him seek peace, and ensue it.

1 Peter 4:7 But the end of all things is at hand: be ye therefore sober, and watch unto prayer. 8 And above all things have fervent charity among yourselves: for charity shall cover the multitude of sins. 9 Use hospitality one to another without grudging. 10 As every man hath received the gift, even so minister the same one to another, as good stewards of the manifold grace of God. 11 If any man speak, let him speak as the oracles of God; if any man minister, let him do it as of the ability which God giveth: that God in all things may be glorified through Jesus Christ, to whom be praise and dominion for ever and ever. Amen.

1 Peter 5:1 The elders which are among you I exhort, who am also an elder, and a witness of the sufferings of Christ, and also a partaker of the glory that shall be revealed: 2 Feed the flock of God which is among you, taking the oversight thereof, not by constraint, but willingly; not for filthy lucre, but of a ready mind; 3 Neither as being lords over God's heritage, but being ensamples to the flock. 4 And when the chief Shepherd shall appear, ye shall receive a crown of glory that fadeth not away. 5 Likewise, ye younger, submit yourselves unto the elder. Yea, all of you be subject one to another, and be clothed with humility: for God resisteth the proud, and giveth grace to the humble. 6 Humble yourselves therefore under the mighty hand of God, that he may exalt you in due time: 7 Casting all your care upon him; for he careth for you. 8 Be sober, be vigilant; because your adversary the devil, as a roaring lion, walketh about, seeking whom he may devour: 9 Whom resist stedfast in the faith, knowing that the same afflictions are accomplished in your brethren that are in the world. 10 But the God of all grace, who hath called us unto his eternal glory by Christ Jesus, after that ye have suffered a while, make you perfect, stablish, strengthen, settle you.

2 Peter 1:5 And beside this, giving all diligence, add to your faith virtue; and to virtue knowledge; 6 And to knowledge temperance; and to temperance patience; and to patience godliness; 7 And to godliness brotherly kindness; and to brotherly kindness charity. 8 For if these things be in you, and abound, they make you that ye shall neither be barren nor unfruitful in the knowledge of our Lord Jesus Christ. 9 But he that lacketh these things is blind, and cannot see afar off, and hath forgotten that he was purged from his old sins. 10 Wherefore the rather, brethren, give diligence to make your calling and election sure: for if ye do these things, ye shall never fall:

2 Peter 3:14 Wherefore, beloved, seeing that ye look for such things, be diligent that ye may be found of him in peace, without spot, and blameless.

1 John 1:5 This then is the message which we have heard of him, and declare unto you, that God is light, and in him is no darkness at all. 6 If we say that we have fellowship with him, and walk in darkness, we lie, and do not the truth: 7 But if we walk in the light, as he is in the light, we have fellowship one with another, and the blood of Jesus Christ his Son cleanseth us from all sin.

1 John 2:9 He that saith he is in the light, and hateth his brother, is in darkness even until now. 10 He that loveth his brother abideth in the light, and there is none occasion of stumbling in him. 11 But he that hateth his brother is in darkness, and walketh in darkness, and knoweth not whither he goeth, because that darkness hath blinded his eyes.

1 John 4:7 Beloved, let us love one another: for love is of God; and every one that loveth is born of God, and knoweth God. 8 He that loveth not knoweth not God; for God is love. 9 In this was manifested the love of God toward us, because that God sent his only begotten Son into the world, that we might live through him. 10 Herein is love, not that we loved God, but that he loved us, and sent his Son to be the propitiation for our sins. 11 Beloved, if God so loved us, we ought also to love one another. 12 No man hath seen God at any time. If we love one another, God dwelleth in us, and his love is perfected in us. 13 Hereby know we that we dwell in him, and he in us, because he hath given us of his Spirit. 14 And we have seen and do testify that the Father sent the Son to be the Saviour of the world. 15 Whosoever shall confess that Jesus is the Son of God, God dwelleth in him, and he in God. 16 And we have known and believed the love that God hath to us. God is love; and he that dwelleth in love dwelleth in God, and God in him. 17 Herein is our love made perfect, that we may have boldness in the day of judgment: because as he is, so are we in this world. 18 There is no fear in love; but perfect love casteth out fear: because fear hath torment. He that feareth is not made perfect in love. 19 We love him, because he first loved us. 20 If a man say, I love God, and hateth his brother, he is a liar: for he that loveth not his brother whom he hath seen, how can he love God whom he hath not seen? 21 And this commandment have we from him, That he who loveth God love his brother also.

---

BACK TO "THE QUIET PLACE"
Back to Index