Here you can relax and gather peace as you think on whatsoever things are true, honest, just, pure, lovely, of good report, of virtue and of praise. (Philippians 4:8-9)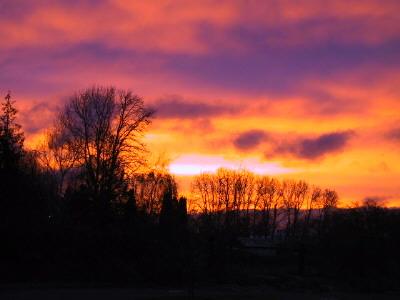 (Photo by Bro. Nathan Clements, White Salmon Ecclesia, Washington, USA)

Salvation in Christ Jesus
Psalms 15:1 LORD, who shall abide in thy tabernacle? who shall dwell in thy holy hill? 2 He that walketh uprightly, and worketh righteousness, and speaketh the truth in his heart. 3 He that backbiteth not with his tongue, nor doeth evil to his neighbour, nor taketh up a reproach against his neighbour. 4 In whose eyes a vile person is contemned; but he honoureth them that fear the LORD. He that sweareth to his own hurt, and changeth not. 5 He that putteth not out his money to usury, nor taketh reward against the innocent. He that doeth these things shall never be moved.

Psalms 19:7 The law of the LORD is perfect, converting the soul: the testimony of the LORD is sure, making wise the simple. 8 The statutes of the LORD are right, rejoicing the heart: the commandment of the LORD is pure, enlightening the eyes. 9 The fear of the LORD is clean, enduring for ever: the judgments of the LORD are true and righteous altogether. 10 More to be desired are they than gold, yea, than much fine gold: sweeter also than honey and the honeycomb. 11 Moreover by them is thy servant warned: and in keeping of them there is great reward.

Psalms 24:3 Who shall ascend into the hill of the LORD? or who shall stand in his holy place? 4 He that hath clean hands, and a pure heart; who hath not lifted up his soul unto vanity, nor sworn deceitfully. 5 He shall receive the blessing from the LORD, and righteousness from the God of his salvation.

Psalms 25:14 The secret of the LORD is with them that fear him; and he will shew them his covenant.

Psalms 32:1 Blessed is he whose transgression is forgiven, whose sin is covered. 2 Blessed is the man unto whom the LORD imputeth not iniquity, and in whose spirit there is no guile.

Psalms 37:1 Fret not thyself because of evildoers, neither be thou envious against the workers of iniquity. 2 For they shall soon be cut down like the grass, and wither as the green herb. 3 Trust in the LORD, and do good; so shalt thou dwell in the land, and verily thou shalt be fed. 4 Delight thyself also in the LORD: and he shall give thee the desires of thine heart.

Psalms 39:4 LORD, make me to know mine end, and the measure of my days, what it is: that I may know how frail I am. 5 Behold, thou hast made my days as an handbreadth; and mine age is as nothing before thee: verily every man at his best state is altogether vanity. Selah.

Psalms 50:23 Whoso offereth praise glorifieth me: and to him that ordereth his conversation aright will I shew the salvation of God.

Isaiah 35:3 Strengthen ye the weak hands, and confirm the feeble knees. 4 Say to them that are of a fearful heart, Be strong, fear not: behold, your God will come with vengeance, even God with a recompence; he will come and save you.

Isaiah 62:11 Behold, the LORD hath proclaimed unto the end of the world, Say ye to the daughter of Zion, Behold, thy salvation cometh; behold, his reward is with him, and his work before him.

Micah 6:8 He hath shewed thee, O man, what is good; and what doth the LORD require of thee, but to do justly, and to love mercy, and to walk humbly with thy God?

Matthew 5:1 And seeing the multitudes, he went up into a mountain: and when he was set, his disciples came unto him: 2 And he opened his mouth, and taught them, saying, 3 Blessed are the poor in spirit: for theirs is the kingdom of heaven. 4 Blessed are they that mourn: for they shall be comforted. 5 Blessed are the meek: for they shall inherit the earth. 6 Blessed are they which do hunger and thirst after righteousness: for they shall be filled. 7 Blessed are the merciful: for they shall obtain mercy. 8 Blessed are the pure in heart: for they shall see God. 9 Blessed are the peacemakers: for they shall be called the children of God. 10 Blessed are they which are persecuted for righteousness' sake: for theirs is the kingdom of heaven. 11 Blessed are ye, when men shall revile you, and persecute you, and shall say all manner of evil against you falsely, for my sake. 12 Rejoice, and be exceeding glad: for great is your reward in heaven: for so persecuted they the prophets which were before you.

Matthew 7:13 Enter ye in at the strait gate: for wide is the gate, and broad is the way, that leadeth to destruction, and many there be which go in thereat: 14 Because strait is the gate, and narrow is the way, which leadeth unto life, and few there be that find it.

Matthew 10:38 And he that taketh not his cross, and followeth after me, is not worthy of me. 39 He that findeth his life shall lose it: and he that loseth his life for my sake shall find it. 40 He that receiveth you receiveth me, and he that receiveth me receiveth him that sent me. 41 He that receiveth a prophet in the name of a prophet shall receive a prophet's reward; and he that receiveth a righteous man in the name of a righteous man shall receive a righteous man's reward. 42 And whosoever shall give to drink unto one of these little ones a cup of cold water only in the name of a disciple, verily I say unto you, he shall in no wise lose his reward.

Matthew 19:16 And, behold, one came and said unto him, Good Master, what good thing shall I do, that I may have eternal life? 17 And he said unto him, Why callest thou me good? there is none good but one, that is, God: but if thou wilt enter into life, keep the commandments. 18 He saith unto him, Which? Jesus said, Thou shalt do no murder, Thou shalt not commit adultery, Thou shalt not steal, Thou shalt not bear false witness, 19 Honour thy father and thy mother: and, Thou shalt love thy neighbour as thyself.

Matthew 24:9 13 But he that shall endure unto the end, the same shall be saved.

Mark 9:41 For whosoever shall give you a cup of water to drink in my name, because ye belong to Christ, verily I say unto you, he shall not lose his reward.

Luke 9:23 And he said to them all, If any man will come after me, let him deny himself, and take up his cross daily, and follow me. 24 For whosoever will save his life shall lose it: but whosoever will lose his life for my sake, the same shall save it. 25 For what is a man advantaged, if he gain the whole world, and lose himself, or be cast away? 26 For whosoever shall be ashamed of me and of my words, of him shall the Son of man be ashamed, when he shall come in his own glory, and in his Father's, and of the holy angels.

Luke 12:4 And I say unto you my friends, Be not afraid of them that kill the body, and after that have no more that they can do. 5 But I will forewarn you whom ye shall fear: Fear him, which after he hath killed hath power to cast into hell; yea, I say unto you, Fear him. 6 Are not five sparrows sold for two farthings, and not one of them is forgotten before God?

Luke 12:8 Also I say unto you, Whosoever shall confess me before men, him shall the Son of man also confess before the angels of God: 9 But he that denieth me before men shall be denied before the angels of God.

John 6:37 All that the Father giveth me shall come to me; and him that cometh to me I will in no wise cast out.

John 6:68 Then Simon Peter answered him, Lord, to whom shall we go? thou hast the words of eternal life.

John 8:51 Verily, verily, I say unto you, If a man keep my saying, he shall never see death.

John 10:9 I am the door: by me if any man enter in, he shall be saved, and shall go in and out, and find pasture.

John 14:6 Jesus saith unto him, I am the way, the truth, and the life: no man cometh unto the Father, but by me.

John 14:15 If ye love me, keep my commandments.

John 15:15 Henceforth I call you not servants; for the servant knoweth not what his lord doeth: but I have called you friends; for all things that I have heard of my Father I have made known unto you.

John 17:1 These words spake Jesus, and lifted up his eyes to heaven, and said, Father, the hour is come; glorify thy Son, that thy Son also may glorify thee: 2 As thou hast given him power over all flesh, that he should give eternal life to as many as thou hast given him. 3 And this is life eternal, that they might know thee the only true God, and Jesus Christ, whom thou hast sent.

John 20:30 And many other signs truly did Jesus in the presence of his disciples, which are not written in this book: 31 But these are written, that ye might believe that Jesus is the Christ, the Son of God; and that believing ye might have life through his name.

Acts 2:20 The sun shall be turned into darkness, and the moon into blood, before the great and notable day of the Lord come: 21 And it shall come to pass, that whosoever shall call on the name of the Lord shall be saved.

Acts 3:20 And he shall send Jesus Christ, which before was preached unto you: 21 Whom the heaven must receive until the times of restitution of all things, which God hath spoken by the mouth of all his holy prophets since the world began. 22 For Moses truly said unto the fathers, A prophet shall the Lord your God raise up unto you of your brethren, like unto me; him shall ye hear in all things whatsoever he shall say unto you. 23 And it shall come to pass, that every soul, which will not hear that prophet, shall be destroyed from among the people. 24 Yea, and all the prophets from Samuel and those that follow after, as many as have spoken, have likewise foretold of these days. 25 Ye are the children of the prophets, and of the covenant which God made with our fathers, saying unto Abraham, And in thy seed shall all the kindreds of the earth be blessed. 26 Unto you first God, having raised up his Son Jesus, sent him to bless you, in turning away every one of you from his iniquities.

Acts 4:12 Neither is there salvation in any other: for there is none other name under heaven given among men, whereby we must be saved.

Acts 10:34 Then Peter opened his mouth, and said, Of a truth I perceive that God is no respecter of persons: 35 But in every nation he that feareth him, and worketh righteousness, is accepted with him.

Acts 10:43 To him give all the prophets witness, that through his name whosoever believeth in him shall receive remission of sins.

Romans 2:3 And thinkest thou this, O man, that judgest them which do such things, and doest the same, that thou shalt escape the judgment of God? 4 Or despisest thou the riches of his goodness and forbearance and longsuffering; not knowing that the goodness of God leadeth thee to repentance? 5 But after thy hardness and impenitent heart treasurest up unto thyself wrath against the day of wrath and revelation of the righteous judgment of God; 6 Who will render to every man according to his deeds: 7 To them who by patient continuance in well doing seek for glory and honour and immortality, eternal life:

Romans 5:1 Therefore being justified by faith, we have peace with God through our Lord Jesus Christ:

Romans 6:11 Likewise reckon ye also yourselves to be dead indeed unto sin, but alive unto God through Jesus Christ our Lord.

Romans 9:15 For he saith to Moses, I will have mercy on whom I will have mercy, and I will have compassion on whom I will have compassion. 16 So then it is not of him that willeth, nor of him that runneth, but of God that sheweth mercy.

Romans 10:9 That if thou shalt confess with thy mouth the Lord Jesus, and shalt believe in thine heart that God hath raised him from the dead, thou shalt be saved. 10 For with the heart man believeth unto righteousness; and with the mouth confession is made unto salvation. 11 For the scripture saith, Whosoever believeth on him shall not be ashamed. 12 For there is no difference between the Jew and the Greek: for the same Lord over all is rich unto all that call upon him. 13 For whosoever shall call upon the name of the Lord shall be saved. 14 How then shall they call on him in whom they have not believed? and how shall they believe in him of whom they have not heard? and how shall they hear without a preacher? 15 And how shall they preach, except they be sent? as it is written, How beautiful are the feet of them that preach the gospel of peace, and bring glad tidings of good things! 16 But they have not all obeyed the gospel. For Esaias saith, Lord, who hath believed our report? 17 So then faith cometh by hearing, and hearing by the word of God.

1 Corinthians 2:9 But as it is written, Eye hath not seen, nor ear heard, neither have entered into the heart of man, the things which God hath prepared for them that love him.

1 Corinthians 3:11 For other foundation can no man lay than that is laid, which is Jesus Christ.

2 Corinthians 5:1 For we know that if our earthly house of this tabernacle were dissolved, we have a building of God, an house not made with hands, eternal in the heavens. 2 For in this we groan, earnestly desiring to be clothed upon with our house which is from heaven: 3 If so be that being clothed we shall not be found naked. 4 For we that are in this tabernacle do groan, being burdened: not for that we would be unclothed, but clothed upon, that mortality might be swallowed up of life. 5 Now he that hath wrought us for the selfsame thing is God, who also hath given unto us the earnest of the Spirit. 6 Therefore we are always confident, knowing that, whilst we are at home in the body, we are absent from the Lord: 7 (For we walk by faith, not by sight:)

Galatians 5:24 And they that are Christ's have crucified the flesh with the affections and lusts.

Galatians 6:7 Be not deceived; God is not mocked: for whatsoever a man soweth, that shall he also reap. 8 For he that soweth to his flesh shall of the flesh reap corruption; but he that soweth to the Spirit shall of the Spirit reap life everlasting. 9 And let us not be weary in well doing: for in due season we shall reap, if we faint not.

Galatians 6:15 For in Christ Jesus neither circumcision availeth any thing, nor uncircumcision, but a new creature. 16 And as many as walk according to this rule, peace be on them, and mercy, and upon the Israel of God. 17 From henceforth let no man trouble me: for I bear in my body the marks of the Lord Jesus.

Ephesians 1:4 According as he hath chosen us in him before the foundation of the world, that we should be holy and without blame before him in love:

Ephesians 2:4 But God, who is rich in mercy, for his great love wherewith he loved us, 5 Even when we were dead in sins, hath quickened us together with Christ, (by grace ye are saved;) 6 And hath raised us up together, and made us sit together in heavenly places in Christ Jesus: 7 That in the ages to come he might shew the exceeding riches of his grace in his kindness toward us through Christ Jesus. 8 For by grace are ye saved through faith; and that not of yourselves: it is the gift of God: 9 Not of works, lest any man should boast. 10 For we are his workmanship, created in Christ Jesus unto good works, which God hath before ordained that we should walk in them. 11 Wherefore remember, that ye being in time past Gentiles in the flesh, who are called Uncircumcision by that which is called the Circumcision in the flesh made by hands; 12 That at that time ye were without Christ, being aliens from the commonwealth of Israel, and strangers from the covenants of promise, having no hope, and without God in the world: 13 But now in Christ Jesus ye who sometimes were far off are made nigh by the blood of Christ.

Philippians 2:14 Do all things without murmurings and disputings: 15 That ye may be blameless and harmless, the sons of God, without rebuke, in the midst of a crooked and perverse nation, among whom ye shine as lights in the world; 16 Holding forth the word of life; that I may rejoice in the day of Christ, that I have not run in vain, neither laboured in vain.

Philippians 3:7 But what things were gain to me, those I counted loss for Christ. 8 Yea doubtless, and I count all things but loss for the excellency of the knowledge of Christ Jesus my Lord: for whom I have suffered the loss of all things, and do count them but dung, that I may win Christ, 9 And be found in him, not having mine own righteousness, which is of the law, but that which is through the faith of Christ, the righteousness which is of God by faith: 10 That I may know him, and the power of his resurrection, and the fellowship of his sufferings, being made conformable unto his death; 11 If by any means I might attain unto the resurrection of the dead. 12 Not as though I had already attained, either were already perfect: but I follow after, if that I may apprehend that for which also I am apprehended of Christ Jesus. 13 Brethren, I count not myself to have apprehended: but this one thing I do, forgetting those things which are behind, and reaching forth unto those things which are before, 14 I press toward the mark for the prize of the high calling of God in Christ Jesus.

Colossians 1:12 Giving thanks unto the Father, which hath made us meet to be partakers of the inheritance of the saints in light: 13 Who hath delivered us from the power of darkness, and hath translated us into the kingdom of his dear Son: 14 In whom we have redemption through his blood, even the forgiveness of sins:

1 Thessalonians 5:6 Therefore let us not sleep, as do others; but let us watch and be sober. 7 For they that sleep sleep in the night; and they that be drunken are drunken in the night. 8 But let us, who are of the day, be sober, putting on the breastplate of faith and love; and for an helmet, the hope of salvation. 9 For God hath not appointed us to wrath, but to obtain salvation by our Lord Jesus Christ, 10 Who died for us, that, whether we wake or sleep, we should live together with him. 11 Wherefore comfort yourselves together, and edify one another, even as also ye do.

2 Thessalonians 2:13 But we are bound to give thanks alway to God for you, brethren beloved of the Lord, because God hath from the beginning chosen you to salvation through sanctification of the Spirit and belief of the truth: 14 Whereunto he called you by our gospel, to the obtaining of the glory of our Lord Jesus Christ. 15 Therefore, brethren, stand fast, and hold the traditions which ye have been taught, whether by word, or our epistle. 16 Now our Lord Jesus Christ himself, and God, even our Father, which hath loved us, and hath given us everlasting consolation and good hope through grace, 17 Comfort your hearts, and stablish you in every good word and work.

1 Timothy 2:15 Notwithstanding she shall be saved in childbearing, if they continue in faith and charity and holiness with sobriety.

2 Timothy 1:8 Be not thou therefore ashamed of the testimony of our Lord, nor of me his prisoner: but be thou partaker of the afflictions of the gospel according to the power of God; 9 Who hath saved us, and called us with an holy calling, not according to our works, but according to his own purpose and grace, which was given us in Christ Jesus before the world began, 10 But is now made manifest by the appearing of our Saviour Jesus Christ, who hath abolished death, and hath brought life and immortality to light through the gospel:

2 Timothy 2:11 It is a faithful saying: For if we be dead with him, we shall also live with him: 12 If we suffer, we shall also reign with him: if we deny him, he also will deny us: 13 If we believe not, yet he abideth faithful: he cannot deny himself. 14 Of these things put them in remembrance, charging them before the Lord that they strive not about words to no profit, but to the subverting of the hearers. 15 Study to shew thyself approved unto God, a workman that needeth not to be ashamed, rightly dividing the word of truth. 16 But shun profane and vain babblings: for they will increase unto more ungodliness. 17 And their word will eat as doth a canker: of whom is Hymenaeus and Philetus; 18 Who concerning the truth have erred, saying that the resurrection is past already; and overthrow the faith of some. 19 Nevertheless the foundation of God standeth sure, having this seal, The Lord knoweth them that are his. And, Let every one that nameth the name of Christ depart from iniquity. 20 But in a great house there are not only vessels of gold and of silver, but also of wood and of earth; and some to honour, and some to dishonour. 21 If a man therefore purge himself from these, he shall be a vessel unto honour, sanctified, and meet for the master's use, and prepared unto every good work. 22 Flee also youthful lusts: but follow righteousness, faith, charity, peace, with them that call on the Lord out of a pure heart.

2 Timothy 3:14 But continue thou in the things which thou hast learned and hast been assured of, knowing of whom thou hast learned them; 15 And that from a child thou hast known the holy scriptures, which are able to make thee wise unto salvation through faith which is in Christ Jesus. 16 All scripture is given by inspiration of God, and is profitable for doctrine, for reproof, for correction, for instruction in righteousness: 17 That the man of God may be perfect, throughly furnished unto all good works.

2 Timothy 4:1 I charge thee therefore before God, and the Lord Jesus Christ, who shall judge the quick and the dead at his appearing and his kingdom; 2 Preach the word; be instant in season, out of season; reprove, rebuke, exhort with all longsuffering and doctrine. 3 For the time will come when they will not endure sound doctrine; but after their own lusts shall they heap to themselves teachers, having itching ears; 4 And they shall turn away their ears from the truth, and shall be turned unto fables. 5 But watch thou in all things, endure afflictions, do the work of an evangelist, make full proof of thy ministry. 6 For I am now ready to be offered, and the time of my departure is at hand. 7 I have fought a good fight, I have finished my course, I have kept the faith: 8 Henceforth there is laid up for me a crown of righteousness, which the Lord, the righteous judge, shall give me at that day: and not to me only, but unto all them also that love his appearing.

Titus 3:4 But after that the kindness and love of God our Saviour toward man appeared, 5 Not by works of righteousness which we have done, but according to his mercy he saved us, by the washing of regeneration, and renewing of the Holy Ghost; 6 Which he shed on us abundantly through Jesus Christ our Saviour; 7 That being justified by his grace, we should be made heirs according to the hope of eternal life.

Hebrews 2:10 For it became him, for whom are all things, and by whom are all things, in bringing many sons unto glory, to make the captain of their salvation perfect through sufferings. 11 For both he that sanctifieth and they who are sanctified are all of one: for which cause he is not ashamed to call them brethren,

Hebrews 3:4 For every house is builded by some man; but he that built all things is God. 5 And Moses verily was faithful in all his house, as a servant, for a testimony of those things which were to be spoken after; 6 But Christ as a son over his own house; whose house are we, if we hold fast the confidence and the rejoicing of the hope firm unto the end.

Hebrews 3:12 Take heed, brethren, lest there be in any of you an evil heart of unbelief, in departing from the living God. 13 But exhort one another daily, while it is called To day; lest any of you be hardened through the deceitfulness of sin. 14 For we are made partakers of Christ, if we hold the beginning of our confidence stedfast unto the end;

Hebrews 4:1 Let us therefore fear, lest, a promise being left us of entering into his rest, any of you should seem to come short of it. 2 For unto us was the gospel preached, as well as unto them: but the word preached did not profit them, not being mixed with faith in them that heard it. 3 For we which have believed do enter into rest, as he said, As I have sworn in my wrath, if they shall enter into my rest: although the works were finished from the foundation of the world. 4 For he spake in a certain place of the seventh day on this wise, And God did rest the seventh day from all his works. 5 And in this place again, If they shall enter into my rest. 6 Seeing therefore it remaineth that some must enter therein, and they to whom it was first preached entered not in because of unbelief: 7 Again, he limiteth a certain day, saying in David, To day, after so long a time; as it is said, To day if ye will hear his voice, harden not your hearts. 8 For if Jesus had given them rest, then would he not afterward have spoken of another day. 9 There remaineth therefore a rest to the people of God. 10 For he that is entered into his rest, he also hath ceased from his own works, as God did from his. 11 Let us labour therefore to enter into that rest, lest any man fall after the same example of unbelief.

Hebrews 4:14 Seeing then that we have a great high priest, that is passed into the heavens, Jesus the Son of God, let us hold fast our profession. 15 For we have not an high priest which cannot be touched with the feeling of our infirmities; but was in all points tempted like as we are, yet without sin. 16 Let us therefore come boldly unto the throne of grace, that we may obtain mercy, and find grace to help in time of need.

Hebrews 5:8 Though he were a Son, yet learned he obedience by the things which he suffered; 9 And being made perfect, he became the author of eternal salvation unto all them that obey him;

Hebrews 6:4 For it is impossible for those who were once enlightened, and have tasted of the heavenly gift, and were made partakers of the Holy Ghost, 5 And have tasted the good word of God, and the powers of the world to come, 6 If they shall fall away, to renew them again unto repentance; seeing they crucify to themselves the Son of God afresh, and put him to an open shame. 7 For the earth which drinketh in the rain that cometh oft upon it, and bringeth forth herbs meet for them by whom it is dressed, receiveth blessing from God: 8 But that which beareth thorns and briers is rejected, and is nigh unto cursing; whose end is to be burned. 9 But, beloved, we are persuaded better things of you, and things that accompany salvation, though we thus speak. 10 For God is not unrighteous to forget your work and labour of love, which ye have shewed toward his name, in that ye have ministered to the saints, and do minister. 11 And we desire that every one of you do shew the same diligence to the full assurance of hope unto the end: 12 That ye be not slothful, but followers of them who through faith and patience inherit the promises.

Hebrews 7:23 And they truly were many priests, because they were not suffered to continue by reason of death: 24 But this man, because he continueth ever, hath an unchangeable priesthood. 25 Wherefore he is able also to save them to the uttermost that come unto God by him, seeing he ever liveth to make intercession for them. 26 For such an high priest became us, who is holy, harmless, undefiled, separate from sinners, and made higher than the heavens; 27 Who needeth not daily, as those high priests, to offer up sacrifice, first for his own sins, and then for the people's: for this he did once, when he offered up himself. 28 For the law maketh men high priests which have infirmity; but the word of the oath, which was since the law, maketh the Son, who is consecrated for evermore.

James 1:21 Wherefore lay apart all filthiness and superfluity of naughtiness, and receive with meekness the engrafted word, which is able to save your souls.

James 1:26 If any man among you seem to be religious, and bridleth not his tongue, but deceiveth his own heart, this man's religion is vain. 27 Pure religion and undefiled before God and the Father is this, To visit the fatherless and widows in their affliction, and to keep himself unspotted from the world.

1 Peter 1:2 Elect according to the foreknowledge of God the Father, through sanctification of the Spirit, unto obedience and sprinkling of the blood of Jesus Christ: Grace unto you, and peace, be multiplied.

1 Peter 1:8 Whom having not seen, ye love; in whom, though now ye see him not, yet believing, ye rejoice with joy unspeakable and full of glory: 9 Receiving the end of your faith, even the salvation of your souls.

1 Peter 2:6 Wherefore also it is contained in the scripture, Behold, I lay in Sion a chief corner stone, elect, precious: and he that believeth on him shall not be confounded. 7 Unto you therefore which believe he is precious: but unto them which be disobedient, the stone which the builders disallowed, the same is made the head of the corner, 8 And a stone of stumbling, and a rock of offence, even to them which stumble at the word, being disobedient: whereunto also they were appointed.

2 Peter 1:5 And beside this, giving all diligence, add to your faith virtue; and to virtue knowledge; 6 And to knowledge temperance; and to temperance patience; and to patience godliness; 7 And to godliness brotherly kindness; and to brotherly kindness charity. 8 For if these things be in you, and abound, they make you that ye shall neither be barren nor unfruitful in the knowledge of our Lord Jesus Christ. 9 But he that lacketh these things is blind, and cannot see afar off, and hath forgotten that he was purged from his old sins. 10 Wherefore the rather, brethren, give diligence to make your calling and election sure: for if ye do these things, ye shall never fall:

2 Peter 3:9 The Lord is not slack concerning his promise, as some men count slackness; but is longsuffering to us-ward, not willing that any should perish, but that all should come to repentance.

2 Peter 3:11 Seeing then that all these things shall be dissolved, what manner of persons ought ye to be in all holy conversation and godliness, 12 Looking for and hasting unto the coming of the day of God, wherein the heavens being on fire shall be dissolved, and the elements shall melt with fervent heat? 13 Nevertheless we, according to his promise, look for new heavens and a new earth, wherein dwelleth righteousness. 14 Wherefore, beloved, seeing that ye look for such things, be diligent that ye may be found of him in peace, without spot, and blameless. 15 And account that the longsuffering of our Lord is salvation; even as our beloved brother Paul also according to the wisdom given unto him hath written unto you; 16 As also in all his epistles, speaking in them of these things; in which are some things hard to be understood, which they that are unlearned and unstable wrest, as they do also the other scriptures, unto their own destruction. 17 Ye therefore, beloved, seeing ye know these things before, beware lest ye also, being led away with the error of the wicked, fall from your own stedfastness. 18 But grow in grace, and in the knowledge of our Lord and Saviour Jesus Christ. To him be glory both now and for ever. Amen.

1 John 3:23 And this is his commandment, That we should believe on the name of his Son Jesus Christ, and love one another, as he gave us commandment. 24 And he that keepeth his commandments dwelleth in him, and he in him. And hereby we know that he abideth in us, by the Spirit which he hath given us.

1 John 4:15 Whosoever shall confess that Jesus is the Son of God, God dwelleth in him, and he in God.

1 John 5:5 Who is he that overcometh the world, but he that believeth that Jesus is the Son of God?

1 John 5:11 And this is the record, that God hath given to us eternal life, and this life is in his Son. 12 He that hath the Son hath life; and he that hath not the Son of God hath not life.

Revelation 2:7 He that hath an ear, let him hear what the Spirit saith unto the churches; To him that overcometh will I give to eat of the tree of life, which is in the midst of the paradise of God.

Revelation 3:7 And to the angel of the church in Philadelphia write; These things saith he that is holy, he that is true, he that hath the key of David, he that openeth, and no man shutteth; and shutteth, and no man openeth; 8 I know thy works: behold, I have set before thee an open door, and no man can shut it: for thou hast a little strength, and hast kept my word, and hast not denied my name. 9 Behold, I will make them of the synagogue of Satan, which say they are Jews, and are not, but do lie; behold, I will make them to come and worship before thy feet, and to know that I have loved thee. 10 Because thou hast kept the word of my patience, I also will keep thee from the hour of temptation, which shall come upon all the world, to try them that dwell upon the earth. 11 Behold, I come quickly: hold that fast which thou hast, that no man take thy crown.

Revelation 21:24 And the nations of them which are saved shall walk in the light of it: and the kings of the earth do bring their glory and honour into it.

---

BACK TO "THE QUIET PLACE"
Back to Index