SPINACH GOUDA SALAD

Kitchener Ecclesia, Ontario, Canada











Here's a simple recipe I got from Jim's niece at her mother's 50th birthday party.
DRESSING:
1/3 cup oil
1 Tbsp. cider vinegar
1/2 tsp. salt
1/4 tsp. pepper
1 tsp. dill
SALAD:
10 oz. spinach
8-10 mushrooms, sliced (I add LOTS more!)
6 pieces crisp bacon, crumbled
1/4 c. chopped, green onion
1 c. grated gouda cheese (or any other)
I add a can of mandarin oranges and it gives it a sweet flavour and a Chinese look.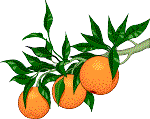 ---

RETURN TO "RECIPES" PAGE

RETURN TO INDEX