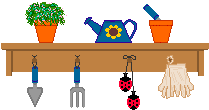 SAFFRON RICE PUDDING
Kitchener Ecclesia, Ontario, Canada













1/4 long-grain rice

12 saffron threads

3 cups milk

6 cardamom pods

1/2 tsp. cinnamon

1/4 cup sugar

1/4 cup flaked coconut

1/4 cup walnuts (slivered almond)

1 egg (beaten)

4 tbsps cream (single)

1 tbsp butter

nutmeg (sprinkling optional)

Preheat oven to 350°F.

Bring milk to a boil with saffron threads, cardamom and cinnamon, while stirring frequently to prevent scalding. As soon as it comes to a boil, add the rice, reduce heat to a simmer, and cook for 20-25 minutes or until the rice has softened. Remove from heat, and stir in the sugar, coconut and nuts. Beat in the egg, single cream and butter. Transfer to an ovenproof dish. Sprinkle with nutmeg if desired. Bake for 20-30 minutes until set or lightly golden.
---

RETURN TO "RECIPES" PAGE

RETURN TO INDEX