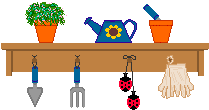 RHUBARB BRUNCH CAKE
Kitchener Ecclesia, Ontario, Canada













Here's a gorgeous recipe for spring - Rhubarb Brunch Cake! I made it for Jim to take to an Arranging Meeting tonight.
1 yellow cake mix
1 cup water
1/3 cup oil
3 eggs
4 cup rhubarb*
1 cup sugar
2 cups whipping cream, UNWHIPPED
Grease a 13" x 9" pan. Mix together cake mix, water, oil and eggs at low speed until moist. Beat 2 minutes on high. Pour into pan - top with rhubarb*. Sprinkle with sugar. Pour cream over top. Bake at 350 degrees F. for 45 minutes or until set.
*Use fresh or frozen rhubarb, cut in cubes. If you use fresh, I would suggest slim strands, opposed to the huge, fat ones. I just take my measurement well to the top of a 4-cup measure. Doesn't hurt to have extra is my motto!
---

RETURN TO "RECIPES" PAGE

RETURN TO INDEX