PUMPKIN ROLL
Westerly Ecclesia, Rhode Island, U.S.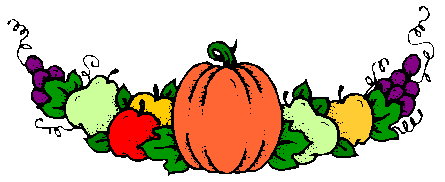 This is a Lancaster County, PA favorite. I made a couple for Bible Class and it was devoured. No one had ever tasted anything like it before.
Pumpkin Roll:
3 eggs beaten
1 cup sugar
2/3 cup pumpkin cooked
3/4 cup flour
1 teaspoon baking soda
2 teaspoons cinnamon
Filling:
8 ounces cream cheese
1 cup confectioner's sugar
1/2 teaspoon vanilla
4 tablespoons butter
To prepare pumpkin roll, beat eggs for 5 minutes. Add sugar, pumpkin, flour, baking soda and cinnamon and mix well. Pour onto greased and floured 10" X 15" jelly roll pan.
Bake at 350 degrees F. for 15 minutes.
Turn baked roll out onto long length of paper towel or cloth tea towel which has been sprinkled with confectioner's sugar. Roll the cake into towel, beginning with the narrow end. Let cool 1/2 hour.
Meanwhile beat together all filling ingredients until smooth.
Unroll cake and remove towel. Spread filling on cake roll and roll up again without towel.
Refrigerate to chill. Slice and serve.
---

RETURN TO "RECIPES" PAGE

RETURN TO INDEX