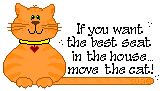 SWEET AND SOUR PARTY MEATBALLS
Westerly Ecclesia, Rhode Island, U.S.

~~~~~~~~~~

~~~~~~~~~~

I made these for Sis. Bonnie Locke's birthday party a couple years ago. I have been asked to bring them to other Ecclesial get-togethers so I think people like them!
1 pound ground round steak
1 pound ground pork
2 cups soft bread crumbs
2 tablespoons onion finely chopped
2 eggs beaten
1 teaspoon salt
1/4 teaspoon pepper
1 tablespoon butter
3 tablespoons cornstarch
1 cup vinegar
3/4 cup sugar
3 drops hot sauce
1 tablespoon Worcestershire sauce
1 green pepper diced
1 20 oz can pineapple chunks drained
1 8 oz can tomato sauce.
Combine first 7 ingredients mixing well. Shape into 1" balls. Brown meatballs in butter over medium heat. Drain. Place in 13 X 9" baking dish. Combine cornstarch, vinegar and sugar in a medium saucepan; cook over low heat, stirring constantly until clear and thickened. Stir in remaining ingredients. Pour over meatballs.
Bake at 300 degrees F for 40 minutes. Serve from crock pot to keep warm.
Makes about 6 dozen.
---

RETURN TO "RECIPES" PAGE

RETURN TO INDEX