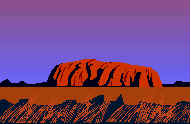 Outback Steakhouse Alice Springs Chicken
Westerly Ecclesia, Rhode Island, U.S.

I love "restaurant recipes". This takes a little bit of doing but my husband, Seth, loves it so much that it's worth the effort.
Honey Mustard Marinade:
1/2 cup Grey Poupon Dijon mustard
1/2 cup honey
1 1/2 teaspoons vegetable oil
1/2 teaspoon lemon juice
~~~
4 chicken breast halves skinless, boneless
1 tablespoon vegetable oil
2 cups sliced mushrooms 10 to 12
2 tablespoons butter
salt and pepper
paprika
8 slices bacon cooked
1 cup Monterey jack cheese shredded
1 cup Cheddar cheese shredded
2 teaspoons fresh parsley finely chopped
Use an electric mixer to combine the mustard, honey, oil and lemon juice in a small bowl. Whip the mixture for 30 seconds. Pour about 2/3rds of the marinade over the chicken breasts and marinate them, covered, in the refrigerator for about 2 hours. Chill the remaining marinade until later.
After the chicken has marinated, preheat the oven to 375 degrees F and heat up an ovenproof frying pan large enough to hold all 4 breasts and 1 Tbsp. of oil over medium heat. (If you don't have an ovenproof skillet, transfer the chicken to a baking dish for baking.) Sear the chicken in the pan for 3 to 4 minutes per side or until golden brown. Remove the pan from heat, but keep chicken in pan.
As chicken is cooking, in a small frying pan, sauté the sliced mushrooms in butter.
Brush each seared chicken breast with a little of the reserved honey mustard (NOT the portion that the chicken soaked in), being sure to save a little extra that you can serve on the side later.
Season the chicken with salt, pepper and a dash of paprika. Stack 2 pieces of cooked bacon, crosswise, on each chicken breast. Spoon the sautéed mushrooms onto the bacon, being sure to coat each breast evenly.
Spread 1/4 cup of Monterey Jack cheese on each breast, followed by 1/4 cup of the Cheddar.
Bake the prepared chicken breasts for 7 to 10 minutes or until the cheese is thoroughly melted and starting to bubble.
Sprinkle each chicken breast with 1/2 tsp. parsley before serving. Put extra honey mustard marinade in a small bowl to serve on the side.
---

RETURN TO "RECIPES" PAGE

RETURN TO INDEX