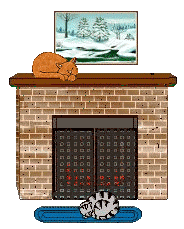 BAKED OATMEAL
Kitchener Ecclesia, Ontario, Canada








Here's a recipe for really cold winter mornings! Even if you don't like oatmeal, I think you'll like this.
3 cups oatmeal
1 cup brown sugar
1/2 cup margarine
2 eggs
2 cup milk
2 tsp. baking powder
1 tsp. salt
(I add 1/2 cup raisins and 1/2 tsp. cinnamon, but the recipe doesn't call
for it). You can add any dried fruit and nuts.
Mix all. Pour in a greased 9x13 pan. Baked at 325 degrees F. for 30 minutes.
---

RETURN TO "RECIPES" PAGE

RETURN TO INDEX