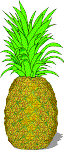 Sweet and Sour Meatballs over Rice

Victoria (McKenzie) Ecclesia, British Columbia, Canada
---
Meatballs:
1 1/2 lbs. ground beef
1/2 cup milk
1 cup bread crumbs
1 egg
1 tsp. pepper
Form into balls - brown in pan. Place in casserole dish and cover with
one chopped onion (and pineapple chunks if desired).
Sauce:
1 cup Ketchup (or tomato paste watered down to a cup)
1/2 cup water (or pineapple juice)
3 Tbs. brown sugar
3 Tbs. vinegar
2 tsp. HP Sauce or Worchester Sauce
1 tsp. soy sauce
Boil then pour over meat balls.
Bake for one hour at 350 degrees F. Serve over cooked rice.

This recipe takes about a 1/2 hour preparation time, then sit down until the smell gets to you. Then enjoy. Most of my recipes take either 1/2 hour to cook, or 1/2 hour to prepare. Anything longer is too much with kids.

---

RETURN TO "RECIPES" PAGE

RETURN TO INDEX