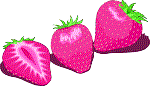 EASY FRUIT SALAD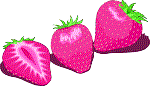 Houston Ecclesia, Texas
---
This fruit salad is good for pot luck. It's fast, easy and keeps itself cold with the frozen strawberries.

1 can peach pie filling

1 can (large) pineapple chuncks

1 can (large) mandarin oranges

1 bag frozen strawberries (whole)

2 large bananas

Mix all ingredients together in a bowl. Frozen stawberries keep salad cold.

I usually double the recipe.
---

RETURN TO "RECIPES" PAGE

RETURN TO INDEX