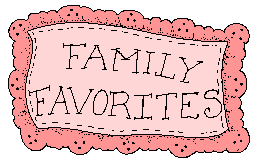 BROILED CRAB PUFFS
Westerly Ecclesia, Rhode Island, U.S.

This is the most requested recipe I have. I usually quadruple the recipe and keep the freezer stocked with them.
I have tons of recipes and about 300 cookbooks. I guess you could say that I collect them. I can't seem to have enough of them. If anyone is looking for a particular recipe, I probably have it here somewhere!
1 pound imitation crab
1 5-oz jar Processed Sharp cheese (Kraft Old English)
4 tablespoons mayonnaise
1/8 teaspoon pepper
4 tablespoons butter melted
2 teaspoons prepared mustard
1/2 teaspoon garlic salt
10 saltine crackers crushed
6 English muffins halved & quartered*
* Instead of quartering the muffins ahead of time & trying to spread the crab mixture on the little triangles, I spread the mixture on the muffin, then quarter it.
Heat the jar of cheese in a pan of water or in the microwave long enough to soften. Combine all ingredients except crab & muffins; mix well. Gently add crab.
Spoon crab mixture on uncooked triangles of English muffins. (Here's the secret: these crab topped muffins must be frozen for at least 30 minutes before broiling.)
When ready to serve, broil until bubbly & slightly golden brown. It will only take a few minutes.
Note: Be sure to use all 48 pieces of muffins. If made too thick, the outside will get too brown before the center cooks. Make these ahead of time & keep in the freezer for 3-4 weeks before baking. Keep well sealed.
---

RETURN TO "RECIPES" PAGE

RETURN TO INDEX