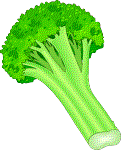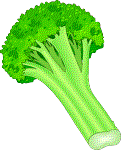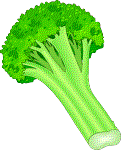 CHICKEN AND BROCCOLI LEMON CRISP
Kitchener Ecclesia, Ontario, Canada
---
This is a recipe that my guys love! I just put the broccoli in with the main ingredients, instead of on top. It's pretty easy, but a little time-consuming. But it's so nice on a cold, snowy evening!
1 lb. boneless, skinless chicken breasts (I used thighs)
2 Tbsp. margarine, divided
2 Tbsp. cornstarch
2 cups milk
2 Tbsp. Dijon mustard
1/4 cup mayonnaise
1/4 cup sour cream
2 Tbsp. lemon juice
1 1/2 tsp. grated lemon peel (or zest)
1 bunch broccoli (I use a small, frozen box)
3/4 cup fresh bread crumbs
1/4 cup grated Parmesan cheese
Cut chicken into 1" cubes. In large fry pan, melt 1 Tbsp. of margarine. Add chicken and cook over medium heat until lightly browned. Stir in cornstarch. Add milk, stir until mixture comes to a boil and thickens.
Add mustard, mayonnaise, sour cream, lemon juice and peel. Cut broccoli into florets, steam for one minute and drain. Put broccoli in a 2 qt. baking dish. Spoon chicken mixture over broccoli. Melt remaining margarine, add bread crumbs and cook for 2-3 min. Sprinkle over chicken.
Top with cheese. Bake at 350 degrees F. for 20 minutes, or until mixture bubbles around edges. NOTE: I use 1-2 tsp. curry in main ingredients - it tastes a little more flavorful.
---

RETURN TO "RECIPES" PAGE

RETURN TO INDEX