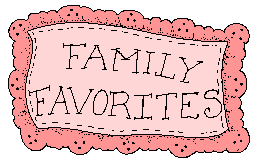 BROCCOLI CASSEROLE
Westerly Ecclesia, Rhode Island, U.S.

This recipe was given to me by Sis. Ellyn (Dillingham) Schlageter. It is a huge favorite at Ecclesial meals - never any leftovers. I think I could live on this stuff for about a week straight.
20 ounces frozen chopped broccoli thawed
8 ounces Velveeta
1 stick butter
1 sleeve Ritz crackers crushed
1/2 cup milk
Melt the Velveeta in top of double boiler and add milk and butter until butter is melted.
Thaw broccoli in microwave and drain.
Crush crackers.
Mix all together and bake for about 20 minutes at 350 degrees F.
---

RETURN TO "RECIPES" PAGE

RETURN TO INDEX