PORK AND BEAN LOAF

Kitchener Ecclesia, Ontario, Canada
---
This recipe tastes much better than it sounds. It really is wonderful and is a good change from pumpkin or banana bread. This is my boys' favorite "loaf" bread.

In a small bowl:

Pour 1 cup boiling water over 1 cup raisins

In a large bowl mix together:

3 cups flour

2 cups sugar

1 tsp. baking soda

1 tsp. cinnamon

1/2 tsp. baking powder

1/2 tsp. salt

In another bowl beat until thoroughly mixed:

3 eggs

1 cup oil

14 oz. can of "baked" beans

Mix all liquid with dry ingredients. Beat well and add raisin mixture. Nuts can also be added if you like. Put in two loaf pans and bake at 325 degrees F for 1 hour or until done - may take longer.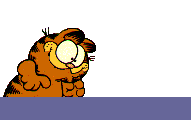 [This recipe really caught the attention of all the sisters on the web page team! Pork and Bean Loaf!? None of us had ever heard of this recipe or one like it. I was so curious that I whipped it up right away and Sis. Patty is right - it is delicious! I only have one loaf pan so the rest of the batter I put in a 12-muffin pan. I just cooked the muffins about 30 min. until an inserted toothpick came out clean. I dusted the muffins with a little powered sugar (they are a lovely rich color).
We want to thank Sis. Patty for sharing her unique and delicious recipes. SEND MORE! -LC :-9]
---

RETURN TO "RECIPES" PAGE

RETURN TO INDEX